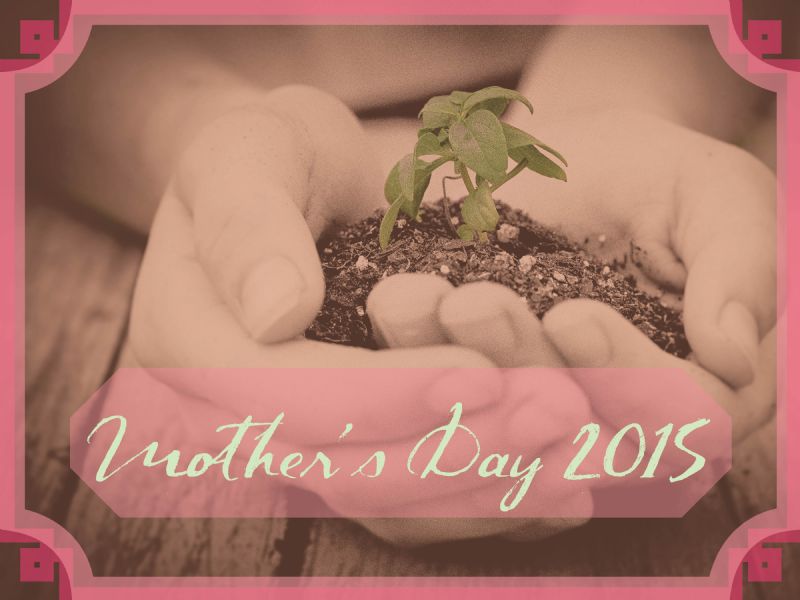 Text John 19:25-27
The role of a mother is not an easy road, and one filled with sleepless nights and tough conversations. It is very draining to be a mother. Mother's Day is also a very difficult day for many women. There are many women who long to be a mother but for whatever circumstance are not able to be a biological mother. There are others who have had children pass away, and this is a particularly difficult time for them. Then there is the mother of the prodigal, the child who has rejected the love and nurturing of a mother. All of these and more make this day a very difficult day for so many people.
While not everyone is blessed to be able to carry a child and bring a new life into the world, all women can be a mother to someone. You may be called to be an adoptive mother, or a foster mother, but the mother who sees the blessing of eternal rewards is a spiritual mother. Who are you being called to nurture and care for as a spiritual mother?
What a remarkable scene this is, Jesus dying on the cross, there must have been so many mixed emotions in the crowd of people looking on. The soldiers were cruelly going about their job of crucifying and making sure the execution was successful, many people who were standing there giving approval to the death of Jesus. And then we have this very personal and intimate exchange with Jesus, his mother and the beloved disciple John.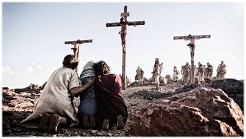 Mary was standing near the cross along with three other women and John the beloved disciple of Jesus and the writer of this Gospel account. It took courage to stand there in the midst of such hatred and ridicule, but their being there must have been a significant encouragement to Jesus.
The first time we meet Mary in the Gospel of John, she is attending a wedding (John 2:1–11), remember how Mary simply told the servants at the wedding to do whatever he tells you. She knew Jesus was the son of God, now she is preparing for a burial. The hour had come! She was experiencing "the sword" that had been predicted by Simeon years before when she and Joseph presented Jesus to the temple (Luke 2:35).
Her silence is significant; for if anyone could have rescued Jesus, it was His mother. All she had to do was announce that His claims were false—but she said nothing! What a testimony to the deity of Christ.
Mary must have been in agony at this time, Joseph her husband was probably dead already and as Jesus was the carpenter, he probably provided for her. What was she going to do? Who would take care of her? The rest of her family was in Galilee, a long way from Jerusalem. In the midst of his darkest hour, Jesus turns to his mother and provides for her again. He assigns her to the care of john the apostle. But not simply as a caregiver, he gives her the assignment of being john's mother, and to john he assigns the role of son. As Jesus is providing for the salvation of all who would put their faith in him, he provides for his mother. Have you noticed that God is all about adoption? Jesus tells Mary to adopt john as her son, while at the same time he is providing the way for you and I to be adopted into the family of God.
One has to admire Mary as she faces the most difficult trial of her life, her soul being pierced by a sword. Yet she is not what you would expect, John does not say that she is wailing or crying out, or perhaps wringing her hands in distress. She seems to have a steadfast peace about her, a confidence that God is good and he will work this seemingly dreadful situation out. She had faith. Mary was a woman of faith. Not just the faith of a mother in her beloved son, but faith in the living God and his son Jesus. As a mother, she knew her role had been reassigned and things would be different, but she had faith that this was not the end of Jesus.
All mothers know that you need faith, faith to believe that God will take care of your children. Being a spiritual mother takes faith. Being called to invest in someone's life and teach them the word of God, trusting God for the outcome. That investment takes faith, and doesn't always pan out the way you expect it to be.
The truth is that there is a huge need for spiritual mothers, in our church and in our community. Mothers of all ages. Mothers to come alongside young people, the single moms, young moms or young married couples. In our church and in our community we reflect a changing world, a world where young people are much more mobile and tend to stay in one place for shorter lengths of time. Rapid transportation and the Internet has made the opportunities available to young people much wider. As a result we may have young people away from the own parents and away from their primary guidance.
I know it may seem intimidating to relate to a different generation, but God has called us to be an inter-generational church.
We are a multi-generational church, because the Body of Christ is a family, not an age category.
But maybe you are called to simply get to know and walk with a younger in your neighborhood, or at the office. If you know and love Jesus Christ as your personal lord and savior, you are to be compelled by the truth of the gospel and the great commission to nurture younger believers.